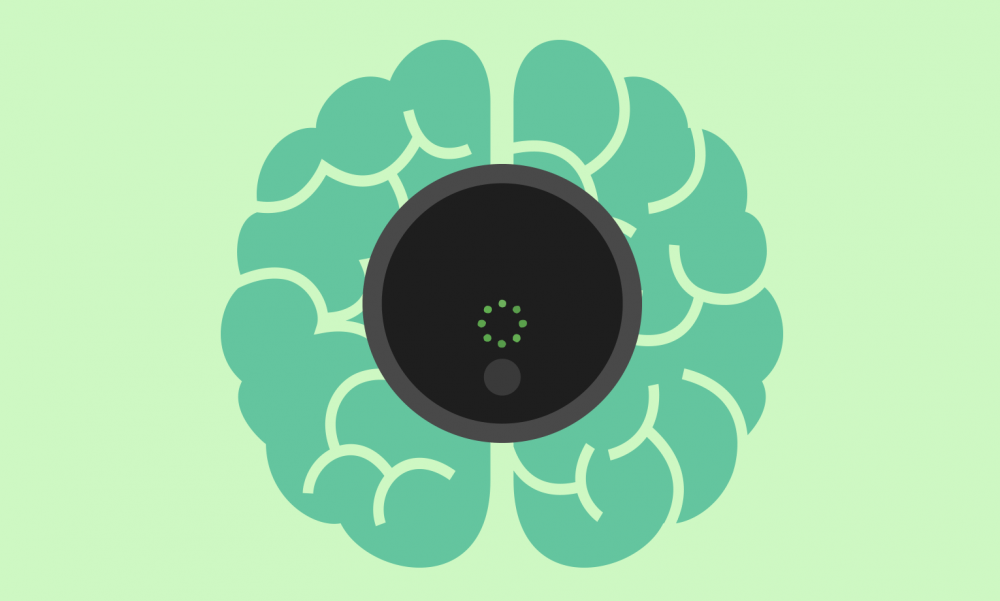 Smart Locks For Your Home That Make Your Life Easier
Have you ever wanted to get a Bluetooth door lock? How about just all different kinds of smart locks for everything in your life? Well, we are happy to report that the tech scene is producing some of the best smart locks ever right now. In this article we focus in on Bluetooth door locks specifically. Although this is a brand new category of security, many start ups are biting at the bit to get market share, but which one works the best? This category of locks allow you to control your door lock with a Bluetooth enabled smartphone either by native app or web application. There are many different types of installation for these locks. Some fit onto your existing locking mechanism and others require a complete replacement of your current door lock apparatus. One of our favorite attributes of smart locks for your door is that they look amazing and we are big fans of design. Now let's get to our top 4 best smart locks for your home.
August
We have written a lot about the August Smart Lock and for good reason. It is not only one of the most aesthetically appealing smart locks on the market but they are also one of the very first to market. We even wrote an article about How To Hack A Smart Lock in which we show you how to breach this locks' security features. The locks retail for about $200 bucks. Not only do these locks boast an aluminum body but they have a lovely finish and a futuristic look that makes you feel as if you are living in the Jetsons. These locks unlock automatically which means you do not need to take out your phone in order to open it which is both a good and bad thing depending on the situation. I'm sure you can think of a few scenarios where this could be a bad deal. August smart locks log all of the activity of your Bluetooth door lock so you can see who is coming in (if you have added guests) when they came in, frequency, etc.
PROS:
Easy Installation
Fits On Existing Deadbolt
Aesthetic Design
Unlocks Automatically
CONS:
Has Been Hacked
Unlocks Automatically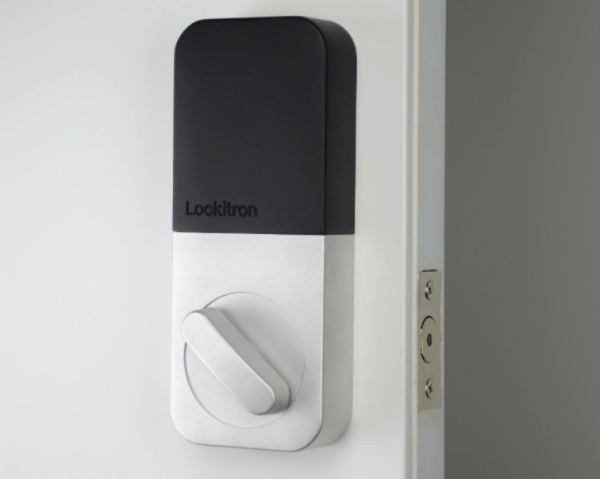 Lockitron
This smart lock has one of the lowest price points at about $180 bills. Similar to the August, the Lockitron also fits over your existing deadbolt on the inside of your door. This also works via web or native app on your smartphone in either iOS or Android. This lock works when you physically tap it on the outside of the door and it will let you right on in. Just like all the smart locks that we are covering here, this one also allows guests which is great for family but also makes the lock vulnerable to getting hacked. Inside of this lock is an 802.11N WiFi chip that you can connect directly to your wireless router. The design of this lock is definitely lacking. Although in the photo it looks awesome, the look and feel of this smart lock in real life is not so impressive. The plastic housing feels a bit cheap and not so secure, I would prefer it to be made only of metal like it should be.
PROS:
Easiest to set up
Low Price
WiFi Enabled
CONS:
Design, Plastic Housing
Forced Entry
Kwikset
This smart lock started out as an independent idea that was quickly gobbled up by Kwikset. This lock is dissimilar to the rest of them that we have covered because it also has a keyhole. Kwikset is one of the most old school traditional lock companies in existence and the chances are that your apartment has one of these for a door lock. One of the biggest downsides of this smart lock is that it does not work with Android and only works for iOS, bummer. I am sure this will change with a bit of time and further development. This lock is also Bluetooth enabled and can be opened up without a key. All you have to do to open the lock is tap it with your phone near by and once the lights go green, you are in!
PROS:
Easy To Use App
Established Company With Development Money
CONS:
No Android
Has Keyhole
Owned by Kwikset, Not A Tech Company
Goji
We really liked the Goji for numerous reasons. First off, it was the new kid on the block in terms of smart locks. It is the most unique of the bunch as well. At the almost $300 price point it will set you back a bit. Similar in basic design to the August, it features a spherical construction. Unlike the August or the Lockitron, this lock goes onto the outside of your door instead of the inside. The LED screen on the outside of the door features the name of the person entering and really looks futuristic. The design is so impressive that it has a special place in our techie hearts. One of the key features of this smart lock is the built in camera. This lock not only logs all the activity but also sporadically takes photos of people entering although the camera is usually facing the persons stomach. Similar to the August, this unlocks automatically upon getting close to it.
PROS:
Design & Aesthetic
LED Screen
Fits On Outside Of Door
Camera
CONS:
Installation
Potentially Fragile
***Critical Update: Goji has failed and is no longer available on the market
In Conclusion
Smart locks are definitely going to be part of our future, even if we are behind the Back To The Future time-frame. Whether you are trying to duck the new lock technology or if you tend to embrace the trends, knowledge is power and these things do look pretty cool. Keep in mind that these can all be hacked, but hopefully now you will know what Bluetooth door lock will work best for you!